Avi Pearce at the 2011 Hollywood in Media Music Awards

Celebrity Red Carpet
Avi Pearce at the and her newest song "Moonlight" are Nominated for the Hollywood Music Media Awards 2011
New album "MOONLIGHT"
Now available

___________________________________________________________________________________

Two Consecutive Hollywood Music Awards Nomination 2008-2009
Avi Pearce and her moment on the

Red Carpet Hollywood Music Awards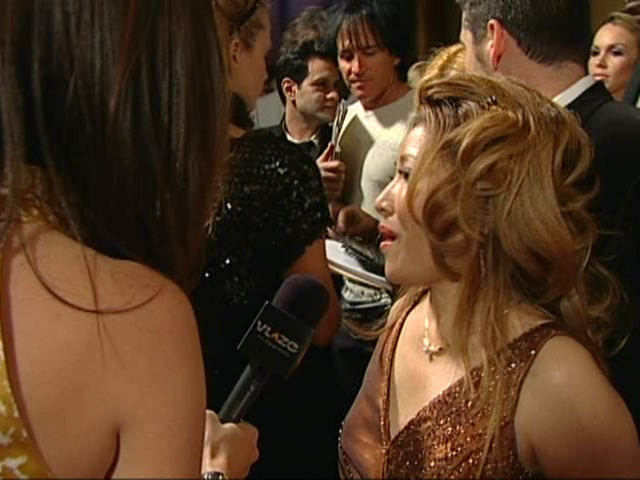 Recording artist Avi Pearce is one
of the most multi-talented and admired musicians of our time.

Avi's music career has been driven and achieved 2 consecutive Hollywood Music Award Nominations; song I'M YOUR LADY nominated in 2008, and two songs from her new CD have received the 2009 Ho
llywood Music in Media Awards: MEMORIES and LOVE'S FANTASY.
A moment on the Red Carpet
Hollywood Music Awards


Avi's music and her voice have reached

2 consecutive top Billboard charts and

received Honorable Mentions for

writing hit songs; I'M YOUR LADY

and received recognition in 2008,

and three songs from her new CD are:
Memories, DREAMS aka GO GET IT GIRL are

all recognitions even before her new Album

CIRCLE OF LIVES was released.

Two consecutive Billboard Hit

Songs Writer

Honorable

2008 - 2009
Recording artist Avi Pearce and her gracious world album "INFINITE LOVE" has been described as a sensational and spectacular album, full of passionate ecstasy. You don't want to miss the brilliant, medieval depictions and with superior vocals. Avi has delivered exquisitely with passion and fantastic magic in the song FALLEN KNIGHT. INFINITE LOVE Album was the 6 top 10 in BC Canada shortly after the album was released. On CFBX 92.5 FM, Cable 106.1 - Radio in Kamloops by Steve Marlow, Music Director BC,

In 2008 the hit song I'M YOUR LADY hit to the top chart of the Honorable Billboard which got her nominated for the Hollywood Music Awards in North America making her music known worldwide. Avi Pearce is a very successful international recording artist and performer as well as a beautiful lyric writer.
The Hollywood Music Awards 2008 experience was described through the song "Dreams"! A single video has been release of DREAMS aka GO GET IT GIRL is now available for download.
New single THE PATH OF EASTWOOD aka AMERICAN DREAM, is dedicated to the legend Clint Eastwood himself. This is a collaborating song, music by Orchestration Randy Vild. Melody and lyric by Avi Pearce.

Avi's latest single Christmas

album A LITTLE CHRISTMAS
has been released.

Upcoming single "Mistletoe"

will be released Nov 2010

New digital single released "Be the Change aka You are the World"
Deepest compassion for the victims from the terrible catastrophic earthquake
in Haiti, also Avi has written the song to make the world aware. She wants everyone to see that each of us can make a difference by given a helping hand. Love is to given to heal the wounded. You never lose by loving, only lose by holding back.
Avi composed and performed this song to embrace the Universal Aftershock Haiti Benefit Music Concert tour 2010 effort.
Click on Avi's photo to listening to her music on myspace player
Avi Pearce Live in concert_2010 Haiti benefit