Interview of Avi Pearce
with Silvie and Gabriel Osson

"Haiti benefit concert" on CHOQ.FM 105.1

Radio Broadcast by

(Live only no archive).

Songs played during the interview:
* BETHE CHANGE aka YOU ARE THE WORLD *

MEMORIES and * OUR HEROES.

Avi Pearce also appearances on Rogers CB.T.V 10.

Mississauga. ( Catch the repeats of this interview
in the month of August 2010.)
Special Thanks

To the Snap Magazine Mississauga North
News Reporter, the Photographer and the rest of the News Team.
Thank you for your terrific effort
and support for the benefit concert of Universal Aftershock Haiti 2010.
Article Aug, 2010 of MISSISSAUGA
North
Next
Avi Pearce looking fabulous before her
performance
Nancy, from the Red Cross Toronto Chapter,




with Avi, before her performanc

e


We just wanted to let you know that the event you submitted to SNAP North Mississauga has been published! You can view and share the photos online here: http://snapd.at/ee6xzr.
if you're unable to view it properly, go here: http://snapd.at/ee6xzr
"Universal Aftershock" Benefit Concert
Mississauga residents were making a difference recently as they came out for the "Universal Aftershock" Benefit Concert featuring singer/songwriter, Avi Pearce. While fans and supporters enjoyed Avi's unique pop fusion sounds throughout the concert, proceeds from the event also went towards the Canadian Red Cross in order to help re-build the lives of people in Haiti after the recent earthquake. The Meadowvale Theatre was filled with hope throughout the afternoon, and even a few laughs as comedian Jason Blanchard entertained the crowd as the show's Master of Ceremonies. Check out Avi's music at www.myspace.com/avipearce or find out how you can help in the Haiti relief effort at www.redcross.ca.
See the rest of the event here...
_______________________
Article Date Mon Aug 15, 2010 of MISSISSAUGA
.COM
Singer dazzles benefit concert
By Niki Yeh
Reporter
Mississauga News
Feeling the Aftershock
Singer Avi Pearce performs during her Universal Aftershot the
concert yesterday afternoon at Meadowvale Theatre.
Photo by Claudio Cugliari
____________
Singer Avi Pearce dazzled her fans at Meadowvale Theatre yesterday with an afternoon of world pop hits as she presented her Universal Aftershock concert for Haiti relief.
All proceeds are going to Canadian Red Cross Haiti relief initiatives.
"Haiti means the world. If you can help one person at a time, it gives you the chance to do something right and that's what I'm trying to do," Pearce said before she ventured on-stage.
The former Erin Mills resident, who now lives in Ajax, was thrilled to come home and perform at the Meadowvale Theatre.
"It's important for me to do (the Aftershock concert) in Mississauga because I was a resident here and I wanted to get friends united to come out for the cause."
Red Cross volunteer Nancy Alderdice was on hand to collect donations and answer questions about Haiti.
"There are still people in Haiti using tents made out of bed sheets and garbage bags," said Alderdice. "Every dollar goes a long way ... 25 cents can provide a kid with a meal. It doesn't take a lot to do a lot."
Master of ceremonies Jason Blanchard opened the fundraising concert by reminding the audience that everyday needs like clean drinking water are still a concern for Haitians.
Then Pearce took to the stage with two drummers and a trumpet player to perform You Are The World, a single she wrote for the benefit. She glided elegantly across the stage clad in pearls and a pink and white formal gown, while facts about Haiti were flashed against the stage backdrop.
Pearce went on to perform her hits I'm Your Lady, Memories, Love's Fantasy and Dreams, three tracks nominated for honours at the 2009 Hollywood Media Music Awards. The audience was also treated to the Mistletoe, her upcoming single that will be released in November.
Meanwhile, fans were impressed with the way Pearce used her musical talent to bring awareness to the cause.
"It's a great idea for Avi to do this (benefit concert). Her musical career seems to be taking off quite well," said fan Olwen Hyross.
Pearce is hoping to take the Universal Aftershock performance on tour across Ontario

Links
Article Date Wend Aug 4, 2010 MISSISSAUGA .COM
By Julia Le Reporter, Mississauga News
Singer hosts benefit concert for Haiti
Sun Aug 15, 2010. Show time: 3:00PM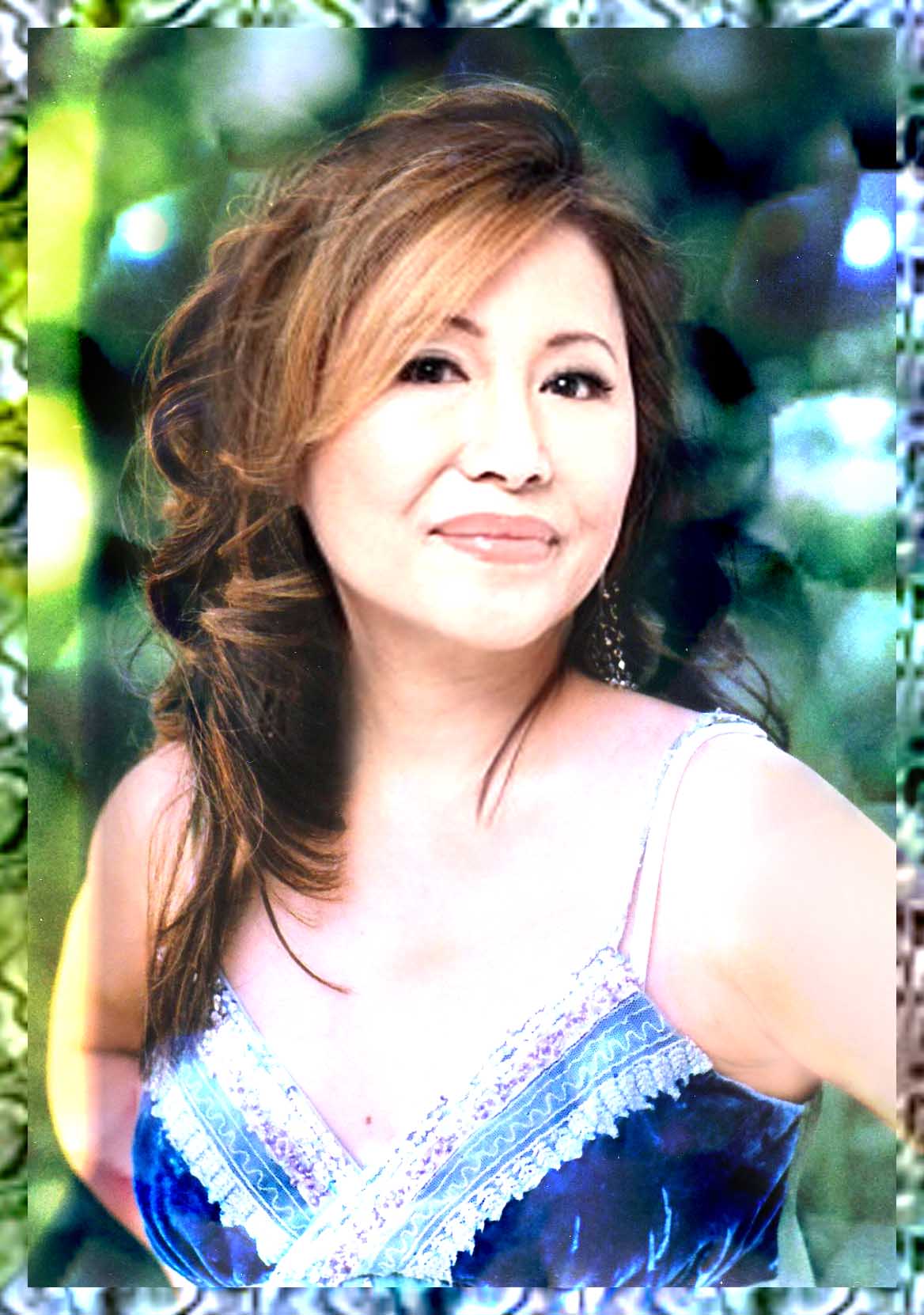 Avi Pearce. Singer/songwriter Avi Pearce returns to Mississauga next week
to host a benefit concert in support of earthquake relief efforts in Haiti. Photo supplied
Singer/songwriter Avi Pearce returns to Mississauga on Aug. 15

to host a benefit concert.
The former Mississauga resident will perform at Meadowvale Theatre
in support of earthquake relief efforts in Haiti.
Show time is at 3 p.m. Tickets cost $40.
Pearce, who was nominated for three Hollywood Media Music Awards

last year for Memories, Love's Fantasy and Dreams Aka Go Get It Girl,

said she wants to raise awareness of the determination

and courage of the people of Haiti.
"I want to use my music and use my talent to help others,"

said Pearce, who plans to take the Universal Aftershock benefit concert on the road to other Ontario cities and, eventually, across Canada.
She says people in Haiti had so little to begin with that when the

earthquake hit in January they had little chance of rebuilding their lives without help from other countries.
Pearce said she hopes Mississauga residents will open their hearts

to help those who are struggling in Haiti.
The concert will feature songs from Pearce's most recent album, Circle of Lives. She'll also debut a new song, Be The Change Aka You are the World.
"Everyone will have a great time and when we unite for a very worthwhile cause we can all make a huge difference to the lives of the people of Haiti," she said.
All proceeds go to Canadian Red Cross.
For tickets, call 905-448-2197, ext. 225 or visit http://avipearce.tripod.com/ticket/
jle@mississauga.net
If you'd like to review the actual article, please copy and paste the code below.

http://www.mississauga.com/what%27s%20on/article/856200--singer-hosts-benefit-concert-for-haiti
The story appears in today's Mississauga Booster Serving

Streetsville and Meadowvale. It's on the front.

Julia Le
Reporter, Misissauga News
T: 905-273-8141
E: jle@mississauga.net
www.mississauganews.com
ON, Canada

Press Release
Aug 2nd, 2010

FOR IMMEDIATE RELEASE
Public relation,
Mary Ellen Koroscil
M.E.K. Specialty Services Inc.
ON, Canada

Wrote

SINGER/SONGWRITER AVI PEARCE

PROUDLY PRESENTS "UNIVERSAL AFTERSHOCK,"

A BENEFIT CONCERT TO HELP AND SUPPORT HAITI

WITH DONATIONS TO THE CANADIAN RED CROSS,

SCHEDULED FOR AUGUST 15 AT 3:00 P.M.

IN THE MEADOWVALE THEATRE, IN MISSISSAUGA.

Avi Pearce is focusing on helping the world, one concert at a time.

For her upcoming benefit concert, donations will be earmarked for

the Canadian Red Cross who are continuing to help the residents

of Haiti rebuild their lives following the devastating earthquake.

She also wants to raise awareness for the determination

and the courage of the people of Haiti and she firmly believes

it's time to take action now for long term support.

This benefit concert will be held on August 15 at 3:00 p.m.

at the Meadowvale Theatre, 6351 Montevideo Rd., in Mississauga.
She is no stranger to the concept of re-building of lives

as her birth place is Viet Nam.

She has been living in Canada for many years,

and a former Mississauga resident,

she now resides in the Eastern area of Toronto.
Especially for this concert Avi has written a powerful new song,

"Be The Change Aka You are the World."

This concert will debut her new song and this will be a "first,"

for the audience hearing her perform it. Her future plans are to take this benefit concert

on the road, throughout Ontario and eventually, clear across Canada.
Avi's songs have been a hit in L.A. and she has been honored by several

Hollywood Music Awards Nominations.

In 2008, her song, "I'm Your Lady," was nominated

for a Hollywood Media Music Award.

As well this song was recognized by Billboard Music.